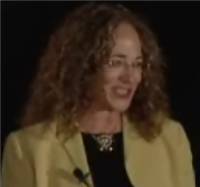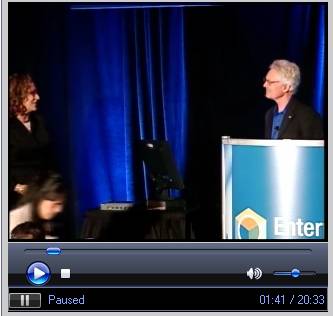 Jessica Lipnack and Jeffrey Stamps, Ph.D., Speak
"90% people, 10% technology = organizational intelligence"
"Who leads collaboration? Virtual teams"
"Email Is for Old People"
"Viewing the Whole, Complex, Interconnected, Virtual, Hierachical, Social, Multidimensional, Organization, System Network"
World's leading experts on networks, collaboration, and virtual teams
Jessica Lipnack and Jeff Stamps are globally recognized for their pioneering work in collaboration, virtual teams, and networks. In their speeches, they share their 25 years of experience working with some of the world's most complex organizations. Thought-provoking and engaging, they pinpoint the new business realities of boundary-crossing work - where telecommuters are a necessity not a nice-to-have, competitors are partners, staff work for people oceans or time-shifts away, and where doors never close.
Jessica and Jeff are together and separately authors of seven books, including The Age of the Network, Virtual Teams, and Networking, all translated around the world. Their research into far-flung teams, "Can Absence Make a Team Grow Stronger?", conducted with two business school professors, appeared in Harvard Business Review (buy from HBR).
Keen observers of "what's changing" and what to do about it, Jessica and Jeff are known for combining, as one client says, "practical, pragmatic tips with powerful philosophy to guide how we build and sustain our organizations."
They speak together in a highly collaborative presentation, and individually.